Welcome to the second iteration of "Will it run Shadow?"! Today, we will be reviewing the Raspberry Pi 4 and whether or not it is able to run Shadow.
The Raspberry Pi 4, released in 2019, is a powerful single board mini-computer that has been known from powering robots to computer kiosks, and even powering home media setups! But, can it run Shadow?
Let us get into the technical specifications of this tasty little computer (bad joke, not sorry!).
Buy a Raspberry Pi 4 on Amazon!
Processor
The Raspberry Pi 4 runs a tiny, yet powerful 1.5-GHz, Quad-Core Broadcom BCM2711B0 (Cortex A-72) ARM processor. This processor is capable of 4K 60hz video streaming, however, it may not be the smoothest experience. Is it powerful enough to run Shadow? Yes, albeit probably not at 4k 60hz, but the negative to this processor for Shadow is the fact it is an ARM processor. We will get into that later.
Memory
The Raspberry Pi 4 can come with 1GB DDR4, 2GB DDR4, or 4GB DDR4. The 1GB model may not have enough juice to get Shadow running, but the 2GB and 4GB models should be able too.
I/O Ports
2x Micro HDMI
2x USB 3.0 / 2x USB 2.0
Gigabit Ethernet
I/O is decent. Micro HDMI allows for you to connect your monitor. I would suggest sticking with 1080p, and maybe some 1440p monitors, as 4K playback may not be the best experience. the 2x USB 3.0 ports may be an issue, as Shadow loves USB 3.0 for USB Peripheral integration, but the Shadow Ghost has this same amount of ports, so you should be good. The Gigabit Ethernet will work just fine for Shadow.
Conclusion
So will it run Shadow? Yes and no. Shadow does not have an available client that runs on ARM processors to download, other then the Android Application. So, if you were hoping to run Linux on this little guy, and launch Shadow, sadly, you won't be able too (unless they ever decide to release the client they use on the Shadow Ghost). You can attempt to install Android onto the Raspberry Pi, and then install the Shadow app from there, but it may not be the greatest experience, and honestly, it will take a lot of time to get it up and running.
For the time being, I would personally stay away from using the Raspberry Pi 4 as a computer to run Shadow from. This may change once Shadow releases a decent ARM compatible client, and if they do, I will update this post.
Sources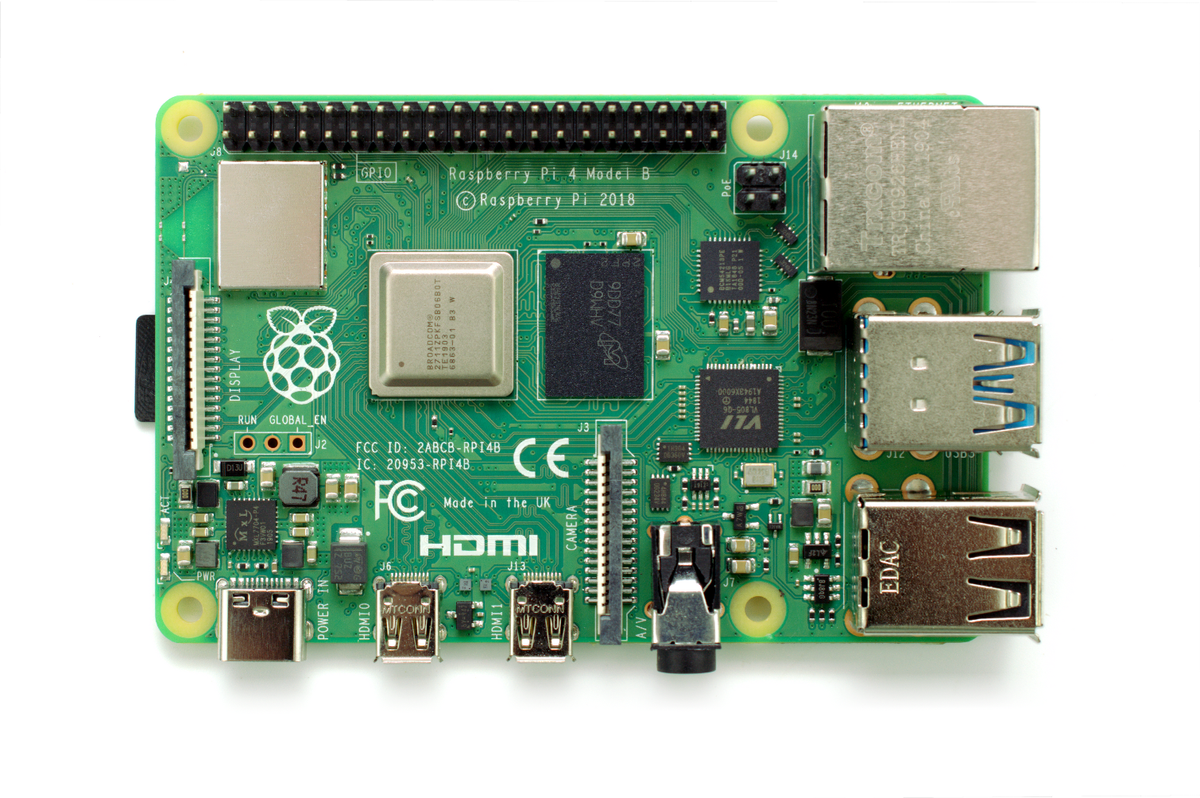 Want me to review a specific device on the next iteration of "Will it run Shadow?"? Leave a comment below!
Looking to buy a Raspberry Pi 4? Check out Amazon using our link to help support us :)
Buy a Raspberry Pi 4 on Amazon!
---
If you click our links to online stores and make a purchase we may receive a commission. Learn more here.
---
---
---